Top 12 WordPress Plugins for Website Speed & Optimal Performance
Dec 21, 2017
Blog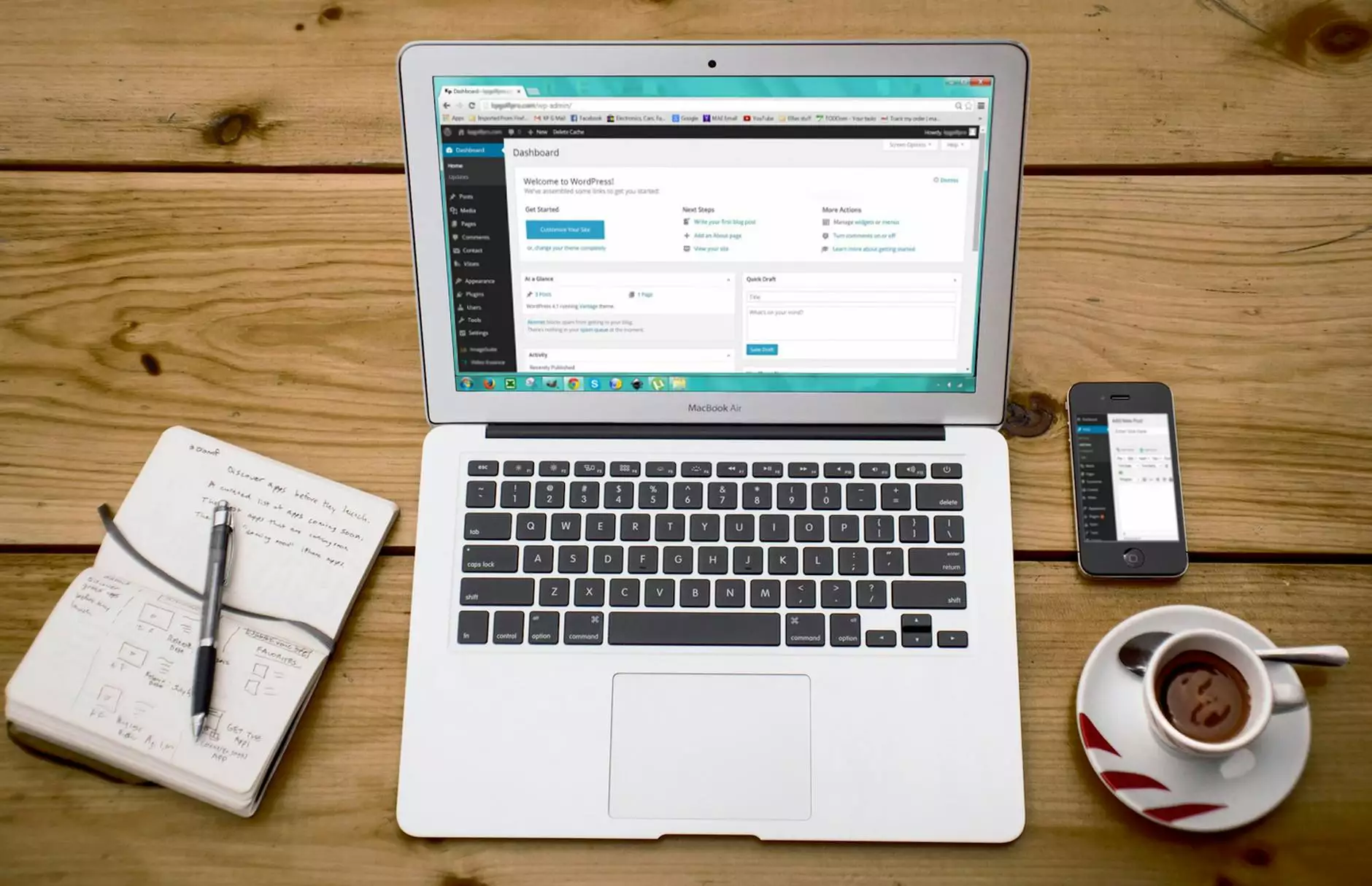 In the competitive world of digital marketing, having a fast and optimized website is essential to successfully engage your target audience and outrank your competitors. With millions of websites vying for attention, it's crucial to invest in the right tools and strategies to enhance your website's speed and performance. At Web Marketing Solutions, we specialize in providing cutting-edge digital marketing services for businesses and consumer services. In this article, we present the top 12 WordPress plugins that will catapult your website's speed and optimize its performance, helping you dominate search engine rankings in your niche.
1. WP Rocket
One of the most powerful and popular caching plugins available, WP Rocket offers a comprehensive range of features to improve your website's speed. With its intuitive user interface and easy setup process, WP Rocket makes optimizing your website a breeze. From page caching, database optimization, and lazy loading images, to GZIP compression and file minification, WP Rocket has everything you need to accelerate your website's performance to new heights.
2. W3 Total Cache
W3 Total Cache is another highly regarded WordPress plugin that effectively improves your website's load time. This plugin offers various caching methods, including page caching, object caching, and browser caching, which collectively reduce server response time and enhance overall performance. With options for minifying HTML, CSS, and JavaScript files, W3 Total Cache also contributes to better search engine optimization (SEO).
3. Smush
Website speed and performance are greatly influenced by media files such as images. Smush, powered by Yahoo, is an exceptional image optimization plugin that helps reduce image file sizes without compromising quality. By compressing and resizing images, Smush significantly enhances your website's loading time, improving user experience and search engine visibility. Give your website a competitive edge by integrating Smush into your WordPress site.
4. WP Super Cache
If you're looking for an easy-to-use caching plugin that can considerably speed up your WordPress site, WP Super Cache is an excellent choice. Designed by Automattic, the creators of WordPress, WP Super Cache generates static HTML files from your dynamic WordPress site, reducing the processing load on your webserver and enabling faster page rendering. With its extensive configuration options, WP Super Cache is a dependable plugin to optimize your website's speed.
5. Asset CleanUp: Page Speed Booster
Optimizing your website's performance involves decluttering unnecessary CSS and JavaScript files that may hinder speedy loading. Asset CleanUp: Page Speed Booster is a versatile WordPress plugin that allows you to selectively disable scripts and stylesheets on specific pages, thus reducing HTTP requests and improving load time. By targeting only the necessary files, your website becomes lighter and more responsive, resulting in an enhanced user experience and stronger search engine performance.
6. Autoptimize
Autoptimize is a powerful optimization plugin that not only minifies and combines CSS and JavaScript files but also automatically compresses HTML. By reducing the file size of these elements, Autoptimize significantly improves your website's loading speed. This plugin also offers options for lazy loading external scripts, further enhancing speed and performance. With Autoptimize, you can easily fine-tune your website's optimization settings to achieve optimal results.
7. WP-Optimize
As your WordPress website grows, it accumulates unnecessary data, bloating your database and slowing down your site. WP-Optimize offers a hassle-free solution by cleaning up your database, removing spam comments, trashed posts, and other redundant data. By optimizing your database tables, WP-Optimize boosts your website's speed and performance. This plugin also has an automatic scheduling feature, ensuring regular database optimization without manual intervention.
8. Imagify
Similar to Smush, Imagify is a remarkable image optimization plugin that streamlines your website's load time. By optimizing and compressing your images, Imagify reduces their file sizes without sacrificing quality. This results in faster loading pages, improved user experience, and higher search engine rankings. Implementing Imagify into your WordPress site offers a hassle-free way to enhance your website's performance and stand out from the competition.
9. Cache Enabler
Cache Enabler is a lightweight, easy-to-use caching plugin focused on delivering a super-fast browsing experience for your website visitors. By generating static HTML files and providing efficient cache management, Cache Enabler reduces the response time of your web pages. With added support for WebP image format and automatic minification of HTML and CSS files, this plugin guarantees exceptional speed and performance for your WordPress site.
10. Perfmatters
Perfmatters is a comprehensive performance optimization plugin that allows you to take full control of your website's speed. With Perfmatters, you can disable unnecessary features and scripts that consume resources, resulting in a leaner and faster website. This plugin also enables you to modify HTTP requests, implement lazy loading, and fine-tune a wide range of performance settings. Elevate your website's performance with Perfmatters and surpass your competitors in search engine rankings.
11. EWWW Image Optimizer
Images play a vital role in engaging your website visitors, but they can also impact your website's performance. EWWW Image Optimizer is an exceptional plugin that automatically optimizes your images for maximum speed and quality. With options for lossless and lossy compression, WebP conversion, and automated image resizing, EWWW Image Optimizer ensures your images load quickly without compromising their visual appeal. Boost your website's performance with this powerful image optimization tool.
12. WP Fastest Cache
WP Fastest Cache is a user-friendly caching plugin that prioritizes simplicity without sacrificing performance. By generating static HTML files, minifying CSS and JavaScript files, and enabling GZIP compression, WP Fastest Cache substantially enhances your website's load time. With its intuitive setup and comprehensive range of caching options, this plugin is perfect for WordPress users looking to optimize their website's speed quickly and effectively.
With Web Marketing Solutions by your side, you can unlock the true potential of your WordPress website by leveraging the power of these top 12 plugins. Enhance your website's speed, improve user experience, and outrank your competitors in search engine rankings. Invest in the right tools and strategies to thrive in the digital marketplace. Contact us today to learn more about our comprehensive digital marketing services for businesses and consumer services.
Remember, a fast and optimized website is a key pillar in achieving online success. Stay ahead of the curve with Web Marketing Solutions and see your digital presence soar to new heights!