Page Power: Facebook Mobile Pages Get a Facelift
Feb 18, 2020
Blog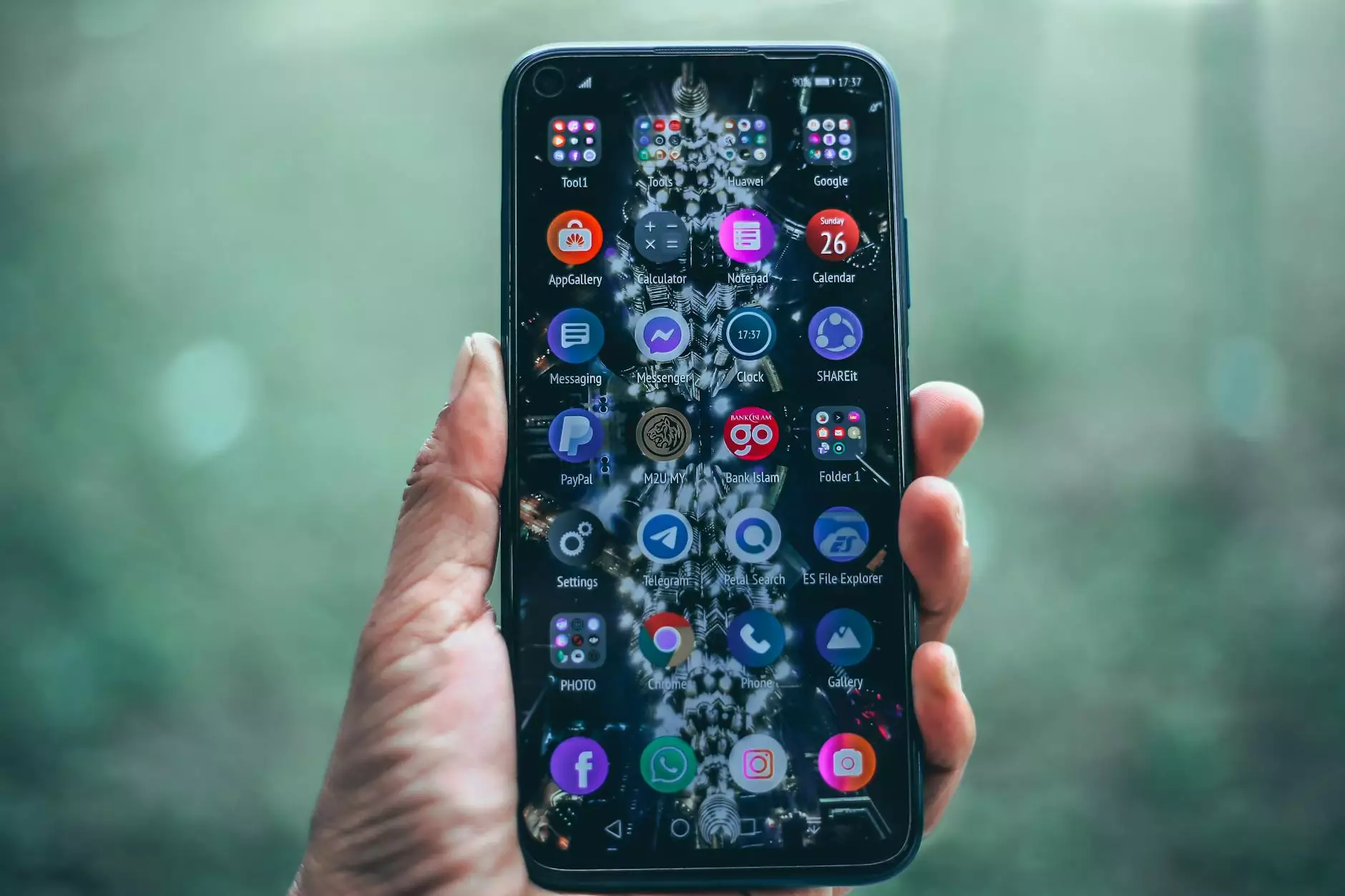 The Role of Facebook Mobile Pages in Digital Marketing
In today's digital era, having a strong online presence is crucial for businesses to succeed. With the increasing usage of mobile devices, optimizing your website for mobile browsing is no longer the only necessity. With more than 2.8 billion monthly active users, Facebook has become an essential platform for reaching and engaging with your target audience. Facebook mobile pages play a vital role in expanding your business's online visibility and driving relevant traffic.
Enhanced User Experience through Facebook Mobile Pages
Facebook's recent facelift to its mobile pages has brought significant improvements to the user experience, providing businesses with more opportunities to showcase their products and services. These enhancements allow for smoother navigation, quicker loading times, and improved overall satisfaction for users. By leveraging these improvements, businesses can craft an engaging mobile experience that captures their audience's attention.
Increase Reach and Engagement with Facebook Mobile Pages
With the new features offered by Facebook mobile pages, businesses can extend their reach and boost engagement among their target audience. Here's how:
1. Eye-Catching Visuals
Visual content speaks louder than words. With Facebook mobile pages, businesses can make use of high-resolution images and eye-catching videos to captivate their audience. By creating visually appealing content, you can leave a lasting impression and encourage users to explore more.
2. Clear and Concise Descriptions
The updated mobile pages allow for concise, well-structured descriptions. Use this opportunity to provide clear information about your products or services, highlighting their unique features and benefits. Persuasive and concise descriptions can attract potential customers and increase engagement.
3. Seamless Navigation
Facebook's improved navigation features enable users to effortlessly explore various sections of your mobile page. Utilize this seamless navigation to provide users with easy access to different products, services, or relevant content. A smooth browsing experience will enhance user satisfaction and encourage them to stay longer on your page.
4. Direct Communication with Customers
The new Facebook mobile pages offer enhanced communication capabilities. Users can easily send messages, inquiries, or feedback directly to your business. Make sure to promptly respond and engage with your audience, showcasing excellent customer service and building trust.
Partner with Web Marketing Solutions
As a leading provider of Business and Consumer Services - Digital Marketing, Web Marketing Solutions is committed to helping businesses harness the full potential of Facebook mobile pages. Our team of experienced professionals understands the latest trends and best practices in the digital marketing landscape.
We offer a comprehensive range of services, including:
Facebook Mobile Page Optimization: We optimize your mobile page to ensure maximum visibility and improved user experience.
Creative Content Creation: Our expert copywriters create engaging content that resonates with your target audience and drives action.
Visual Design: We design captivating visuals that represent your brand, creating a strong and memorable visual identity.
Social Media Management: We develop tailored strategies to boost your social media presence and effectively engage with your audience.
Analytical Insights: We provide in-depth analytics and reports to track your page's performance and make data-driven decisions.
By partnering with Web Marketing Solutions, you can achieve outstanding results with your Facebook mobile page and surpass your competitors in the digital landscape.
Unlock the Potential of Facebook Mobile Pages
With the facelift given to Facebook mobile pages, businesses have an incredible opportunity to bolster their online presence and connect with their target audience on a deeper level. Embrace the power of this platform, optimize your mobile page, and reap the benefits of increased reach, enhanced engagement, and ultimately, business growth.
Contact Web Marketing Solutions today and let our team of experts guide you towards achieving Page Power on Facebook.