Is Tumblr Useful For Businesses?
Jun 8, 2023
Blog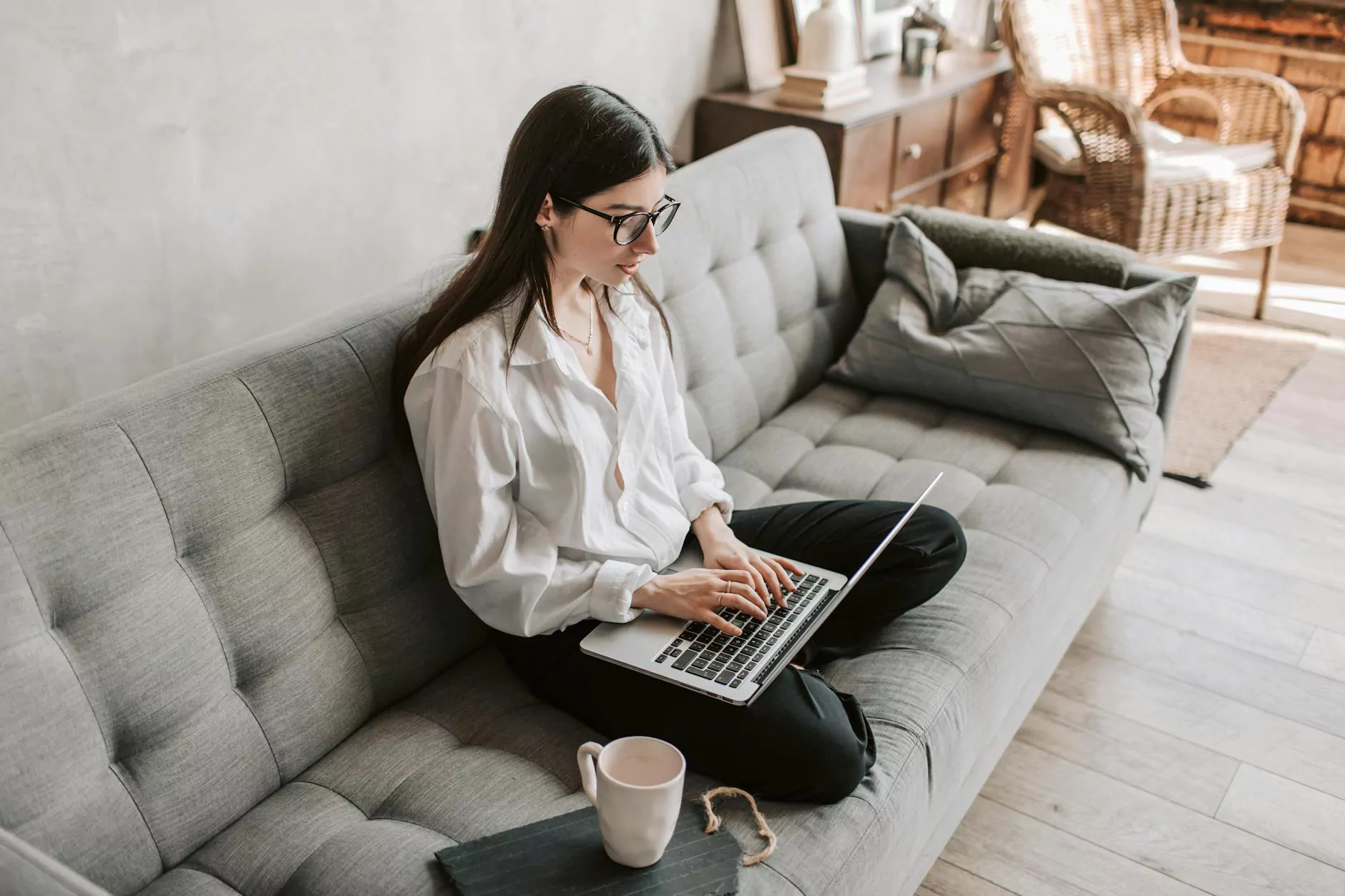 Introduction to Tumblr and Its Relevance in Digital Marketing
In today's digital age, businesses are constantly looking for new and innovative ways to connect with their target audience. With the advent of social media platforms, one platform that has gained significant popularity is Tumblr. Tumblr, known for its creative and visually appealing content, offers a unique opportunity for businesses to showcase their brand, engage with users, and drive traffic to their websites.
Benefits of Tumblr for Businesses
Tumblr offers several benefits that make it a valuable marketing tool for businesses in the digital marketing industry:
Increase Brand Exposure and Awareness
By establishing a presence on Tumblr, businesses can increase their brand exposure and raise awareness among a wider audience. The platform allows businesses to showcase their products or services through engaging visual content such as images, GIFs, and videos, attracting the attention of potential customers.
Engage with your Target Audience
Tumblr provides a unique opportunity for businesses to engage with their target audience on a more personal level. By sharing relevant and interesting content, businesses can build a loyal following and encourage users to interact through comments, likes, and reblogs. This engagement helps create a sense of community and fosters customer loyalty.
Increase Website Traffic
One of the primary goals of any business's online marketing strategy is to drive traffic to their website. With Tumblr's vast user base, businesses can leverage the platform to generate increased website traffic. By strategically incorporating links to relevant landing pages or blog posts, businesses can attract Tumblr users to explore their website and potentially convert them into customers.
Enhance SEO Strategy
Optimizing your presence on Tumblr can significantly contribute to your overall SEO strategy. By regularly posting relevant and keyword-rich content, businesses can improve their search engine rankings and increase their online visibility. Additionally, Tumblr's social nature allows for content sharing, which can generate backlinks and improve organic search rankings.
Showcase Creativity and Authenticity
Tumblr is renowned for its vibrant and artistic community. Businesses can leverage this creative platform to showcase their brand's uniqueness, personality, and creativity. By creating visually appealing posts and engaging multimedia content, businesses can stand out from their competitors and foster a positive brand image.
Best Practices for Utilizing Tumblr as a Marketing Tool
To maximize the benefits of using Tumblr as a marketing tool, businesses should consider the following best practices:
Identify and Understand your Target Audience
Before diving into Tumblr marketing, it is crucial to identify and understand your specific target audience. Conduct market research to determine the demographics, interests, and behaviors of your target audience, enabling you to tailor your content to their preferences effectively.
Create Compelling and Engaging Content
The key to success on Tumblr lies in creating compelling and engaging content. Utilize visually appealing images, witty captions, and multimedia elements to capture the attention of users. Aim for a balance between promotional content and industry-relevant information to keep your audience engaged and interested.
Regularly Engage and Interact with your Followers
Building a loyal following requires consistent engagement and interaction with your followers. Respond to comments, reblog relevant content, and initiate conversations with your audience to establish a strong online presence and foster a sense of community around your brand.
Utilize Relevant Hashtags
Hashtags play a crucial role in increasing the discoverability of your content on Tumblr. Research and utilize relevant hashtags that align with your brand and industry. This will help expand your reach and attract users who are interested in the topics or products you offer.
Measure and Analyze Performance
Regularly monitor and analyze the performance of your Tumblr marketing efforts. Utilize built-in analytics or third-party tools to track metrics such as engagement, reach, and click-through rates. Identify what works and what doesn't, and adjust your strategy accordingly to optimize results.
Conclusion
Tumblr can indeed be a valuable marketing tool for businesses in the digital marketing industry. By leveraging its unique features, businesses can increase brand exposure, engage with their target audience, drive traffic to their websites, enhance their SEO strategy, and showcase their creativity. To succeed on Tumblr, businesses must adopt best practices such as understanding their target audience, creating compelling content, engaging with followers, utilizing relevant hashtags, and analyzing performance. Incorporating Tumblr into your digital marketing strategy has the potential to boost your online presence and contribute to the overall success of your business.