Easily Use HubSpot To Grow Your Business
Feb 4, 2020
Blog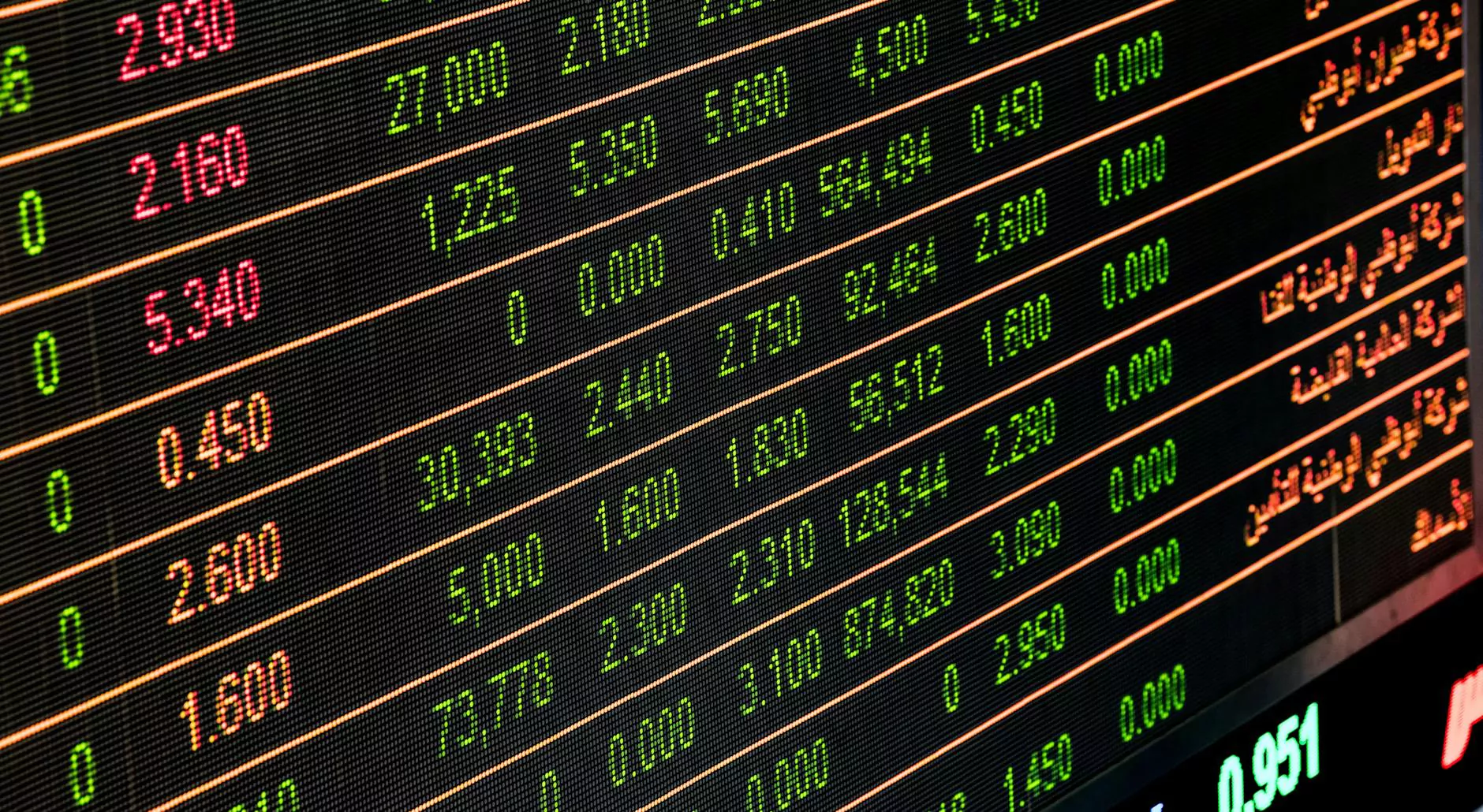 Introduction
Welcome to Web Marketing Solutions, your trusted partner in business and consumer services in the digital marketing realm. In this comprehensive guide, we will provide you with valuable insights and tips on how to effectively use HubSpot to grow your business. Whether you are a small startup or an established company, HubSpot offers a suite of powerful features that can help you streamline your marketing efforts and drive growth.
Why HubSpot?
HubSpot is a leading marketing automation platform that allows businesses to manage, track, and optimize their marketing activities. With its all-in-one approach, HubSpot offers a wide range of tools and features that can help businesses of all sizes, across various industries, achieve their marketing goals. From lead generation and nurturing to customer retention and analytics, HubSpot provides a comprehensive solution that can revolutionize your business's digital marketing strategies.
Maximizing Lead Generation
One of the key areas where HubSpot excels is lead generation. By leveraging its powerful lead capture forms, landing pages, and email marketing capabilities, you can easily attract and convert potential customers into loyal brand advocates. Creating compelling content that resonates with your target audience, optimizing your website for search engines, and integrating HubSpot's lead capture forms across various touchpoints will enable you to generate a steady stream of high-quality leads.
The Power of Content Marketing
Content marketing plays a crucial role in attracting and engaging your target audience. HubSpot's content management system (CMS) allows you to create and publish informative and engaging content seamlessly. By regularly producing and promoting valuable content, such as blog posts, articles, and ebooks, you can establish your brand as a thought leader in your industry and drive organic traffic to your website.
Personalization and Targeting
HubSpot's advanced personalization and targeting features enable you to deliver tailored experiences to your audience. By analyzing user behavior, preferences, and demographics, you can create segmented campaigns that resonate with specific customer segments. With HubSpot, you can send personalized emails, display targeted ads, and customize website content, ensuring that your marketing efforts are optimized for maximum impact.
Automating Workflows
In today's fast-paced market, efficiency is key to staying ahead of the competition. HubSpot's automation capabilities allow you to automate repetitive tasks, freeing up valuable time and resources. By setting up automated workflows, such as lead nurturing, email campaigns, and social media scheduling, you can streamline your marketing operations and focus on strategic initiatives that drive revenue.
Lead Nurturing
Nurturing leads is essential for converting potential customers into paying clients. With HubSpot, you can create automated workflows that deliver targeted content based on each lead's stage in the buyer's journey. By providing relevant and timely information, you can build trust and credibility, guiding leads through the sales funnel and increasing the likelihood of conversion.
Social Media Management
Social media is a powerful channel for engaging with your audience and expanding your brand reach. HubSpot's social media management tools allow you to automate your social media posting and monitor the performance of your social campaigns. By scheduling posts, monitoring conversations, and tracking key metrics, you can efficiently manage your social media presence and drive meaningful engagement with your target audience.
Analytics and Reporting
Understanding the effectiveness of your marketing efforts is crucial for making data-driven decisions. HubSpot's robust analytics and reporting capabilities provide real-time insights into your marketing performance. From tracking website traffic and conversion rates to monitoring email open rates and campaign ROI, you can measure the success of your marketing initiatives and optimize your strategies for better results.
ROI Tracking
HubSpot allows you to track the ROI of your marketing campaigns accurately. By assigning values to your leads and attributing revenue generated to specific marketing activities, you can gain a holistic view of your marketing ROI. This data-driven approach empowers you to allocate resources effectively, optimize underperforming campaigns, and invest in strategies that deliver the highest return on investment.
Data Visualization and Insights
HubSpot's intuitive reporting dashboards and data visualization tools make it easy to understand and communicate complex marketing data. By visualizing your key metrics and performance trends, you can quickly identify areas for improvement and make informed decisions that drive business growth. Whether you need to create executive reports or share performance updates with your marketing team, HubSpot provides the tools you need to transform raw data into actionable insights.
Conclusion
In conclusion, leveraging HubSpot's wide range of features can revolutionize your business's digital marketing efforts. From lead generation and nurturing to workflow automation and analytics, HubSpot offers a comprehensive solution that can help you achieve your growth goals. Partner with Web Marketing Solutions, a leading digital marketing agency specializing in business and consumer services, to unlock the full potential of HubSpot and propel your business to new heights. Contact us today to learn more about how we can help you harness the power of HubSpot.