Email Marketing for Small Businesses: A Guide To Getting Started
Sep 28, 2018
Blog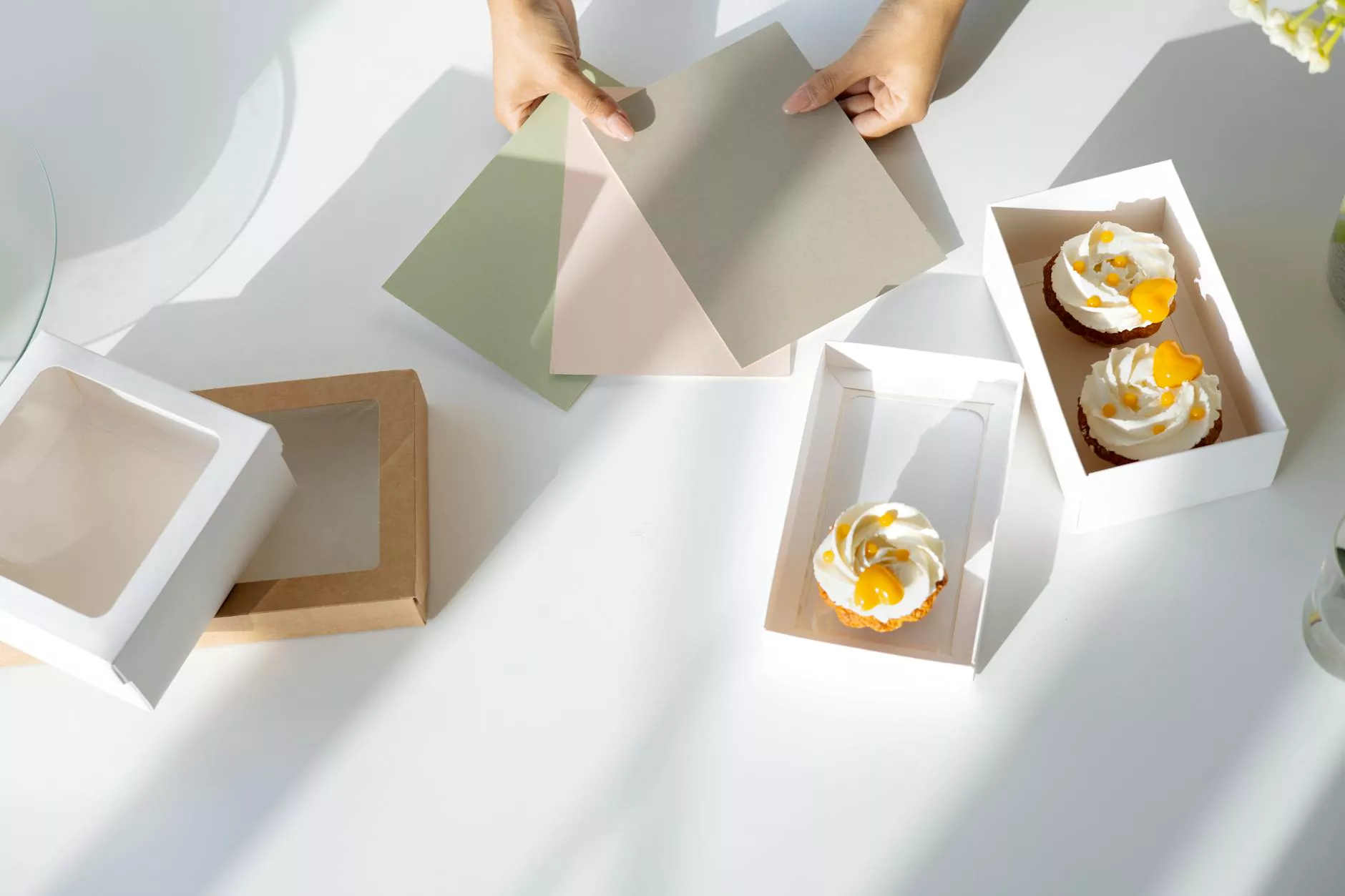 Welcome to Web Marketing Solutions, your premier destination for top-notch digital marketing services. In this comprehensive guide, we will walk you through the world of email marketing and show you how to leverage this powerful tool for the growth and success of your small business.
The Power of Email Marketing
Email marketing has emerged as one of the most effective and cost-efficient ways to engage with your target audience, build brand awareness, and drive conversions. With billions of people using email worldwide, it presents an incredible opportunity for small businesses to connect with their customers and prospects directly.
By implementing a well-planned and executed email marketing strategy, you can nurture relationships, generate leads, increase website traffic, and ultimately boost your sales and revenue. However, it's important to approach email marketing with the right mindset and follow best practices to achieve the desired results.
Getting Started with Email Marketing
Before diving into the world of email marketing, it's crucial to lay a solid foundation. Here are the key steps to get started:
1. Define Your Goals
Every successful email marketing campaign starts with clearly defined goals. Are you looking to increase sales, promote a new product or service, drive website traffic, or simply build brand loyalty? Identifying your goals will help shape your overall strategy and ensure that your efforts are focused and measurable.
2. Build a Quality Email List
Your email list is the lifeblood of your email marketing campaigns. The key is to focus on building a quality list rather than a large one. Offer valuable content or incentives to encourage website visitors, social media followers, or customers to subscribe to your emails. This way, you can ensure that your messages reach a highly targeted audience who is genuinely interested in what you have to offer.
3. Choose the Right Email Marketing Platform
Selecting the right email marketing platform is crucial for your success. Look for features such as easy-to-use email builders, automation capabilities, robust analytics, and integration options with other tools and platforms. Popular options include Mailchimp, Constant Contact, and ActiveCampaign.
4. Craft Compelling Email Content
The success of your email marketing campaign heavily relies on the quality of your content. Each email you send should have a clear purpose and provide value to your subscribers. Use attention-grabbing subject lines, personalize your messages, and incorporate visually appealing elements, such as images or videos, to keep your audience engaged. Make sure to optimize your content for both desktop and mobile users for maximum reach.
5. Implement Automation and Segmentation
Automation and segmentation are powerful email marketing techniques that allow you to deliver highly targeted and personalized messages to your subscribers. Set up automated welcome emails, drip campaigns, or abandoned cart reminders to nurture leads and guide them through the customer journey. Segment your email list based on demographics, purchase history, or engagement level to send tailored content that resonates with each segment.
6. Monitor and Analyze Results
Regularly monitoring and analyzing the performance of your email campaigns is essential to refine your strategy and achieve better results over time. Pay attention to metrics like open rates, click-through rates, conversion rates, and unsubscribe rates. Use A/B testing to experiment with different subject lines, email designs, or call-to-action buttons to optimize your campaigns for maximum impact.
The Benefits of Email Marketing for Small Businesses
Now that you have a solid understanding of the basics, let's explore the key benefits of email marketing for small businesses:
1. Cost-Effectiveness
Compared to traditional advertising channels, email marketing provides a high return on investment (ROI) at a fraction of the cost. With minimal expenses for email platform subscriptions and content creation, small businesses can reach a wide audience and achieve impressive results without breaking the bank.
2. Increased Brand Awareness
Email marketing allows you to consistently communicate with your audience, reinforcing your brand message and building brand recognition. By delivering valuable and relevant content directly to their inbox, you stay top-of-mind and establish a strong brand identity.
3. Targeted Audience Engagement
Through segmentation and personalization, you can ensure that the right message reaches the right audience at the right time. By tailoring your emails to specific segments of your subscriber list, you can deliver highly relevant content, resulting in increased engagement and higher conversion rates.
4. Relationship Building
Email marketing is a powerful tool for building and nurturing relationships with your customers. By sending regular updates, exclusive offers, and personalized recommendations, you can create a sense of trust and loyalty, encouraging repeat business and customer advocacy.
5. Measurable Results
Email marketing platforms provide comprehensive analytics and reporting tools that enable you to track and measure the performance of your campaigns. This data allows you to identify what's working and what needs improvement, allowing you to optimize your strategy for better results.
Get Started with Email Marketing Today!
Now that you have a solid foundation and a clear understanding of the benefits of email marketing, it's time to take action. Whether you're a small business owner or a marketing professional, incorporating email marketing into your overall digital strategy can have a significant impact on your success.
At Web Marketing Solutions, we specialize in helping small businesses harness the power of email marketing and other digital marketing strategies to achieve their goals. Contact us today to learn how we can help you grow your business and make the most out of your email marketing efforts.