What's The Deal With Facebook's Hashtags?
Jan 15, 2021
Blog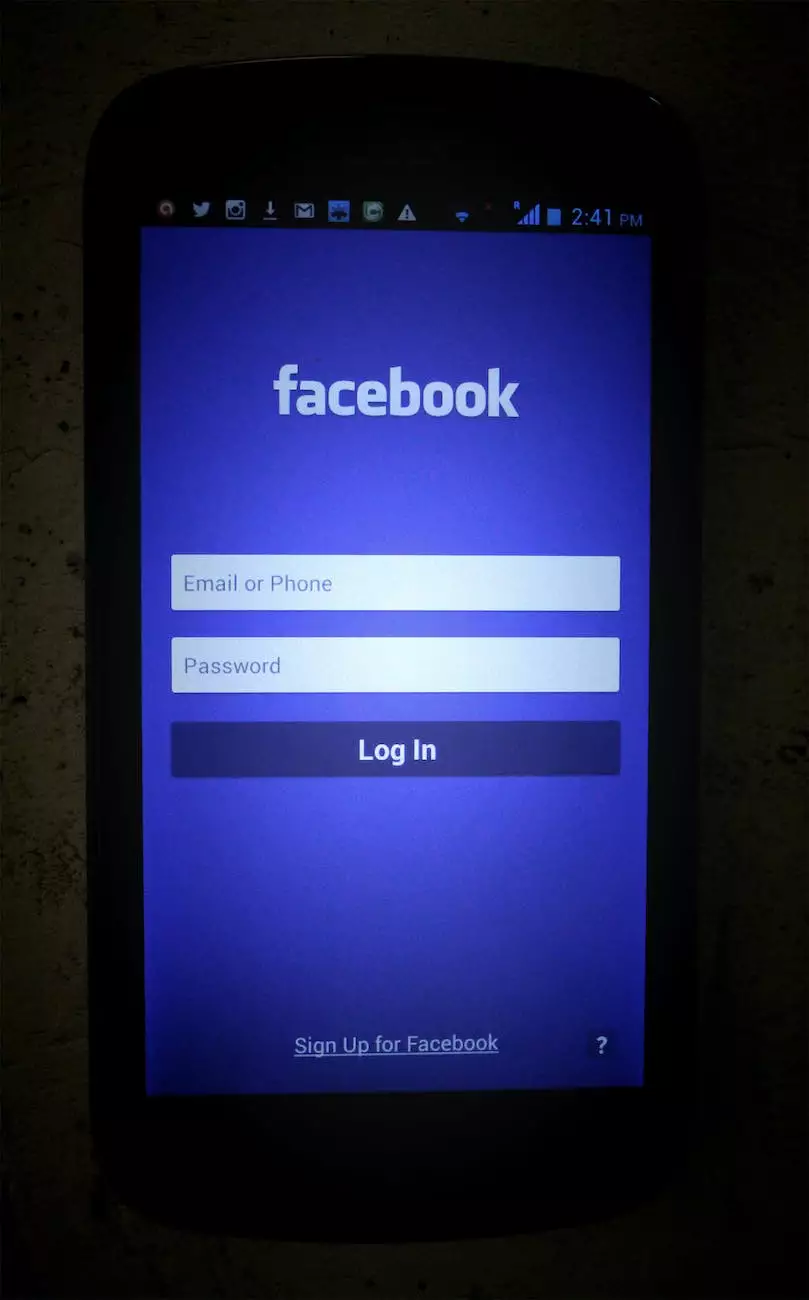 Understanding the Power of Facebook Hashtags
Facebook, as we all know, is one of the most popular social media platforms in the world. With millions of active users, it presents a tremendous opportunity for businesses to reach and engage with their target audience. One of the features that can greatly enhance your marketing efforts on Facebook is hashtags.
How Do Facebook Hashtags Work?
Similar to other social media platforms like Twitter and Instagram, Facebook hashtags help organize content and make it easily discoverable by users. By including relevant hashtags in your posts, you can increase your visibility and reach a wider audience. When users click on a hashtag, they are directed to a feed that displays all the posts containing that specific hashtag.
Benefits of Using Facebook Hashtags for Your Business
1. Increased Visibility: By using hashtags, your posts become more visible to a larger audience, including people who are not connected directly to your page. This can lead to an increase in brand awareness and potential new followers.
2. Targeted Marketing: Hashtags allow you to target specific niches or industry-related conversations. By using relevant hashtags, you can ensure your content reaches the right audience.
3. Engagement: Hashtags make it easier for users to find and engage with your content, resulting in increased interactions such as likes, comments, and shares.
4. Trending Topics: By using popular and trending hashtags, you can align your brand with current conversations, events, or movements. This can help your content gain traction and attract a wider audience.
Best Practices for Using Facebook Hashtags
1. Research and Use Relevant Hashtags
Identify popular and relevant hashtags within your industry or niche. Conduct thorough research to ensure you are using the most effective hashtags to maximize your potential reach.
2. Keep Hashtags Concise and Specific
Avoid using generic hashtags that are too broad or too vague. Instead, opt for hashtags that are specific to your content and target audience. This will help attract relevant users and improve engagement.
3. Utilize Local Hashtags
If your business caters to a specific geographical area, consider using local hashtags to connect with users in that region. This can be particularly effective for businesses targeting a local customer base.
4. Create Branded Hashtags
Develop unique hashtags that are closely associated with your brand. Encourage your followers to use these hashtags when sharing content related to your products or services. This can help increase brand visibility and foster a sense of community among your audience.
Mistakes to Avoid with Facebook Hashtags
While hashtags can be beneficial for your Facebook marketing strategy, it's essential to avoid common mistakes that can hinder your results. Here are a few pitfalls to watch out for:
1. Using Too Many Hashtags
While it's important to include hashtags, excessive use can make your content appear spammy and unprofessional. Stick to a few well-researched hashtags that are relevant to your post.
2. Using Irrelevant Hashtags
Avoid using hashtags that have no connection to your content. This can confuse users and harm your brand's credibility.
3. Failure to Monitor Hashtag Performance
Regularly monitor the performance of your hashtags. Track engagement metrics such as reach, likes, and shares to understand which hashtags are most effective for your business.
Expert Digital Marketing Services from Web Marketing Solutions
At Web Marketing Solutions, we understand the importance of using the latest trends and strategies to maximize your online presence. Our team of experienced professionals specializes in digital marketing for the Business and Consumer Services - Digital Marketing industry.
With our comprehensive suite of services, we can help your business harness the power of Facebook hashtags and optimize your overall social media strategy. From hashtag research to content creation and performance monitoring, we have the expertise to take your brand to new heights.
Contact Us Today
Ready to take your Facebook marketing to the next level? Contact Web Marketing Solutions today for a consultation. Let us help you achieve your marketing goals and outrank your competition.