Sales: From Robotic Cold Calls to Warm Connections
Aug 26, 2023
Blog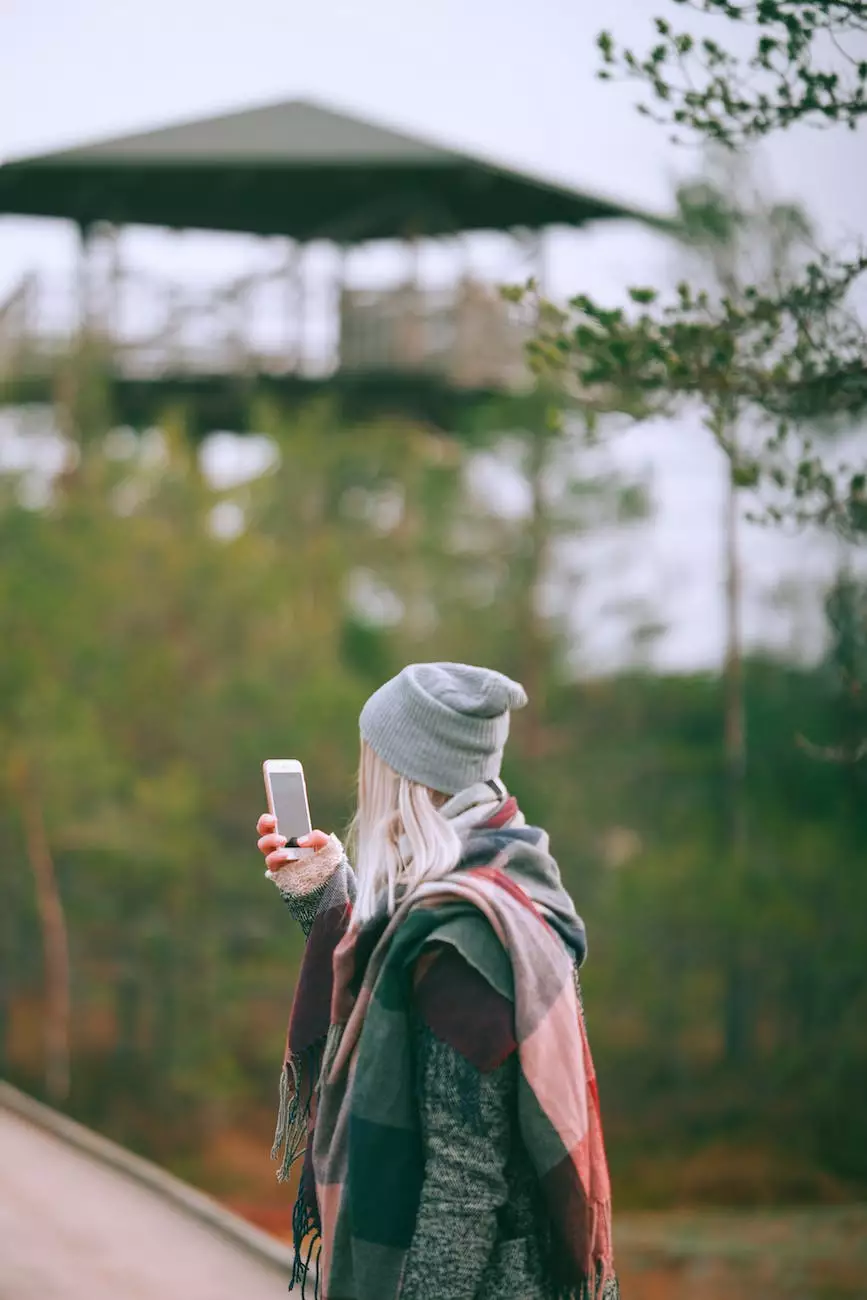 Welcome to the world of sales, where effective communication and building strong connections are paramount. At Web Marketing Solutions, we understand the importance of transforming the traditional robotic cold calling approach into a more personalized, warm connection strategy. Our expertise in the digital marketing field allows us to provide comprehensive solutions that can revolutionize your sales process and help you achieve outstanding results. In this article, we will delve into the strategies, tips, and techniques that can help you establish warm connections with your prospects and drive sales to new heights.
The Problem with Robotic Cold Calls
In the digital age, customers are bombarded with numerous sales calls, emails, and messages on a daily basis. Traditional robotic cold calling has lost its effectiveness due to its impersonal and intrusive nature. Customers have become more discerning, seeking personalized experiences and a genuine connection with the brands they engage with. Cold calls often lead to frustration, irritation, and disinterest from potential customers, resulting in lost opportunities and diminishing sales figures.
The Power of Warm Connections
Warm connections, on the other hand, establish a foundation of trust, empathy, and understanding between the salesperson and the customer. By focusing on building relationships, you can create meaningful interactions, nurture leads, and increase the likelihood of conversions. Our team at Web Marketing Solutions is dedicated to helping businesses like yours transition from robotic cold calls to warm connections, ultimately driving sales and fostering long-term customer loyalty.
Key Strategies for Establishing Warm Connections:
1. Personalization Is Key
Gone are the days of generic sales pitches. Personalization is the cornerstone of warm connections. By understanding your target audience's pain points, values, and preferences, you can tailor your approach and messaging to resonate with them on a deeper level. Utilize data analytics, customer feedback, and market research to craft personalized messages and offers that truly captivate your prospects.
2. Active Listening and Empathy
Listening is an art, especially in the sales process. Actively listen to your prospects, pay attention to their needs, and show genuine empathy. Demonstrate that you understand their challenges, and present solutions that cater to their specific requirements. Remember, warm connections are about building relationships based on trust and understanding.
3. Engaging Content
Content is not just for marketing purposes; it plays a crucial role in sales as well. Develop high-quality, engaging content that addresses your audience's pain points, educates them about your product or service, and showcases your expertise. By providing value through your content, you establish yourself as a reliable authority, instilling confidence and strengthening the connection between you and your prospects.
4. Authenticity and Transparency
Be genuine and transparent in your interactions with potential customers. Today's consumers appreciate authenticity and honesty. Avoid overpromising or misleading your prospects; instead, be transparent about what your product or service can deliver. This builds trust and credibility, which are crucial for establishing warm connections and fostering long-term customer relationships.
Web Marketing Solutions: Your Digital Marketing Partner
At Web Marketing Solutions, we specialize in providing comprehensive digital marketing services that can help you transform your sales process and establish warm connections with your prospects. Our team of experienced professionals understands the dynamics of the Business and Consumer Services industry, ensuring tailored strategies to effectively engage your target audience and drive conversions.
From search engine optimization (SEO) to social media marketing, email campaigns to content creation, we offer a broad range of services designed to elevate your online presence and sales efforts. Our results-driven approach, coupled with our commitment to staying updated with industry trends, enables us to deliver exceptional outcomes for businesses of all scales.
Why Choose Web Marketing Solutions?
1. Expertise and Experience: With years of experience in the digital marketing field, we have honed our skills and proven our proficiency in delivering outstanding results for our clients.
2. Tailor-Made Strategies: We believe in creating strategies that align with your unique business goals and objectives. Our solutions are never one-size-fits-all; they are tailored to suit your specific needs and target audience.
3. Cutting-Edge Technology: We utilize state-of-the-art tools and technologies to maximize the impact of our digital marketing efforts. From analytics platforms to automation tools, we stay at the forefront of technological advancements.
4. Proven Track Record: Our track record speaks for itself. We have helped numerous businesses improve their sales processes, increase brand visibility, and achieve remarkable growth.
Contact Us Today
If you are ready to revolutionize your sales process and establish warm connections that drive results, Web Marketing Solutions is here to assist you. Reach out to us today to explore how our digital marketing expertise can take your business to the next level.