Gun Dealers: A Complete Guide to Selling Firearms Online
Apr 25, 2020
Blog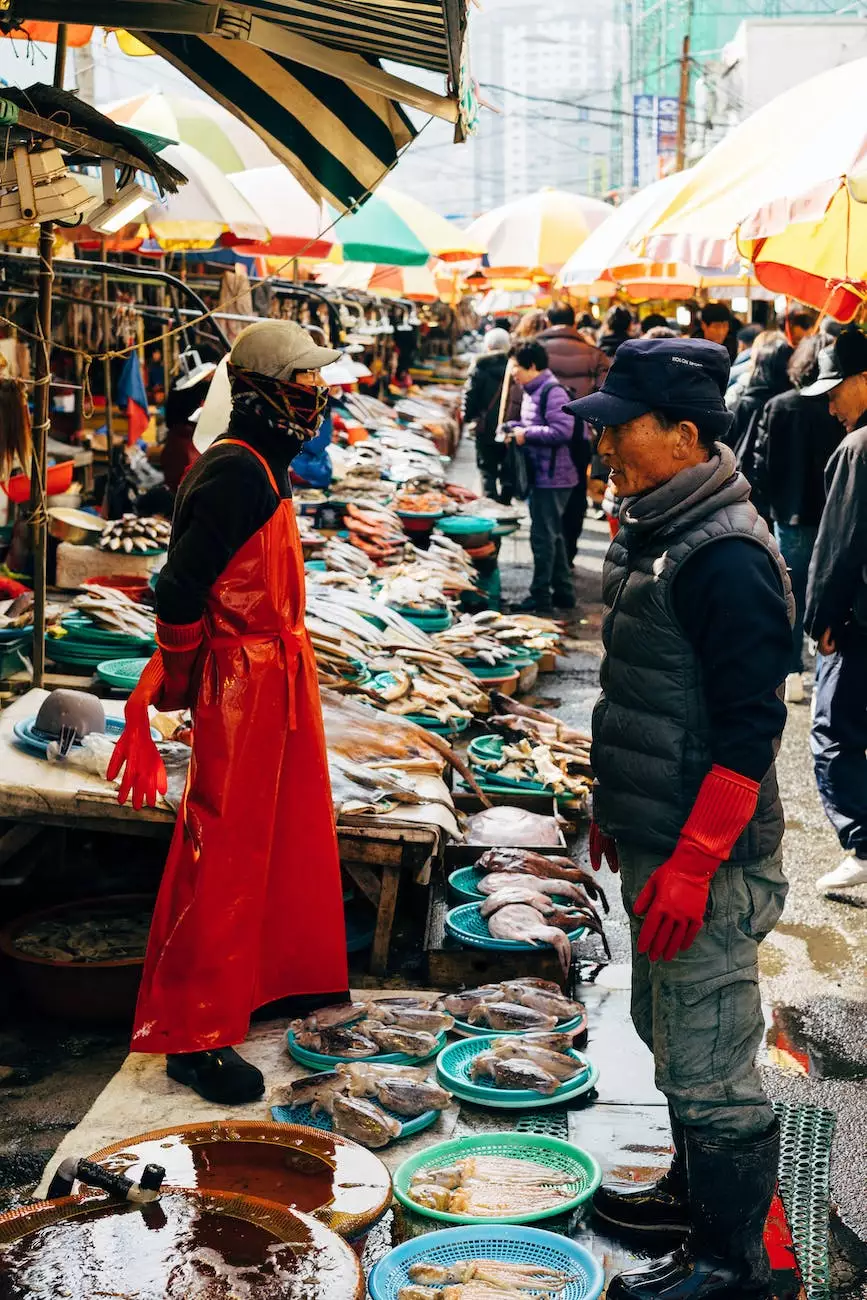 Introduction
Welcome to Web Marketing Solutions' complete guide on selling firearms online. In this comprehensive guide, we will cover everything you need to know about becoming a gun dealer and effectively selling firearms online. As a leading business and consumer services provider in digital marketing, we understand the importance of quality content and effective SEO strategies. Let's dive into the world of gun dealers and explore the intricacies of selling firearms online.
Why Sell Firearms Online?
Selling firearms online offers numerous advantages for gun dealers. By tapping into the digital marketplace, you can reach a wider audience and potential customers from across the globe. Online platforms provide a convenient and efficient way to showcase your firearms inventory, engage with potential buyers, and expand your business. With the right approach and strategies, you can establish a successful online presence as a gun dealer.
Legal Requirements
Prior to venturing into the world of online firearm sales, it is crucial to understand the legal requirements and regulations involved. Compliance with federal, state, and local laws is essential to ensure a smooth and lawful operation. Make sure to obtain the necessary licenses and permits, conduct background checks, and follow specific shipping and transfer protocols. Familiarize yourself with the applicable laws and seek legal counsel if needed to ensure compliance.
Federal Laws
When it comes to selling firearms online in the United States, federal laws play a primary role. The Gun Control Act (GCA) of 1968 and subsequent amendments outline the regulations and requirements for selling firearms. As a gun dealer, it is crucial to understand the provisions of the GCA, including the restrictions on selling to prohibited individuals, record-keeping obligations, and interstate sales regulations.
State and Local Laws
In addition to federal laws, gun dealers must also comply with state and local requirements. Each state has its own set of laws regarding firearm sales, background checks, and eligibility criteria. It is important to research and understand the specific regulations in your jurisdiction to ensure compliance with state and local laws. Failure to do so may result in legal consequences and reputational damage for your business.
Setting Up Your Online Store
Once you have familiarized yourself with the legal requirements, it's time to set up your online store. Building a professional and user-friendly website is essential to attract buyers and make sales. Here are key steps to consider:
Choose a domain name: Select a domain name that reflects your business and is easy to remember.
Optimize your website: Implement effective SEO strategies to improve your website's visibility in search engine results. This includes keyword research, on-page optimization, and creating high-quality content.
Create an e-commerce platform: Choose a reliable e-commerce platform that allows you to showcase your firearms, manage inventory, and facilitate secure transactions.
Provide detailed product information: Include comprehensive descriptions, images, and specifications for each firearm. This helps potential customers make informed purchase decisions.
Implement secure payment options: Ensure your website offers secure payment gateways to protect customer data and facilitate smooth transactions.
Enable customer reviews and ratings: Encourage customers to leave reviews and ratings, as they help build trust and credibility for your online store.
Marketing Strategies for Online Gun Dealers
Now that your online store is set up, it's time to focus on marketing your firearms and attracting customers. Here are some effective strategies to consider:
Search Engine Optimization (SEO)
Implementing SEO techniques is crucial for improving your website's visibility and driving organic traffic. Conduct thorough keyword research to identify relevant terms and phrases that potential customers may use when searching for firearms. Optimize your website's content, meta tags, and URLs to target these keywords effectively. Regularly update your blog with informative and engaging articles related to firearms to establish yourself as an authoritative source.
Social Media Marketing
Utilize social media platforms to connect with your target audience and promote your firearms. Create engaging posts, share high-quality images, and encourage user-generated content. Join relevant communities and participate in discussions to establish your brand as a trusted resource within the firearms industry.
Email Marketing
Build an email list of interested prospects and customers to stay in touch and nurture leads. Send regular newsletters, promotions, and exclusive offers to keep your audience engaged and informed about new firearms and special deals.
Collaborations and Influencer Marketing
Partner with relevant influencers, bloggers, and industry experts to showcase your firearms and reach a wider audience. Collaborating with reputable individuals or organizations can significantly boost your brand's visibility and credibility.
Search Engine Marketing (SEM)
Consider implementing paid search advertising campaigns to increase your website's visibility and drive targeted traffic. Research and select appropriate keywords, create compelling ad copies, and monitor and optimize your campaigns to maximize ROI.
Best Practices for Selling Firearms Online
To ensure a successful and ethical online firearm business, here are some best practices to follow:
Verify customer eligibility: Always conduct proper background checks and age verification before completing a firearm sale.
Ensure secure transactions: Implement robust security measures to protect customer information and offer safe payment options.
Provide exceptional customer service: Promptly respond to inquiries, address customer concerns, and offer post-sale support to enhance customer satisfaction.
Stay up-to-date with regulations: Regularly review and stay informed about changes in federal, state, and local firearm laws to ensure compliance.
Maintain accurate records: Keep detailed records of all firearm sales and transfers for audit and legal purposes.
Conclusion
Selling firearms online can be a lucrative venture if done correctly and ethically. Web Marketing Solutions' complete guide has provided you with a comprehensive overview of becoming a successful gun dealer in the digital realm. Remember to prioritize compliance with legal requirements, build a user-friendly online store, implement effective marketing strategies, and follow best practices for a successful online firearm business. Good luck!