What's The Perfect Length For A Tweet?
Sep 12, 2021
Blog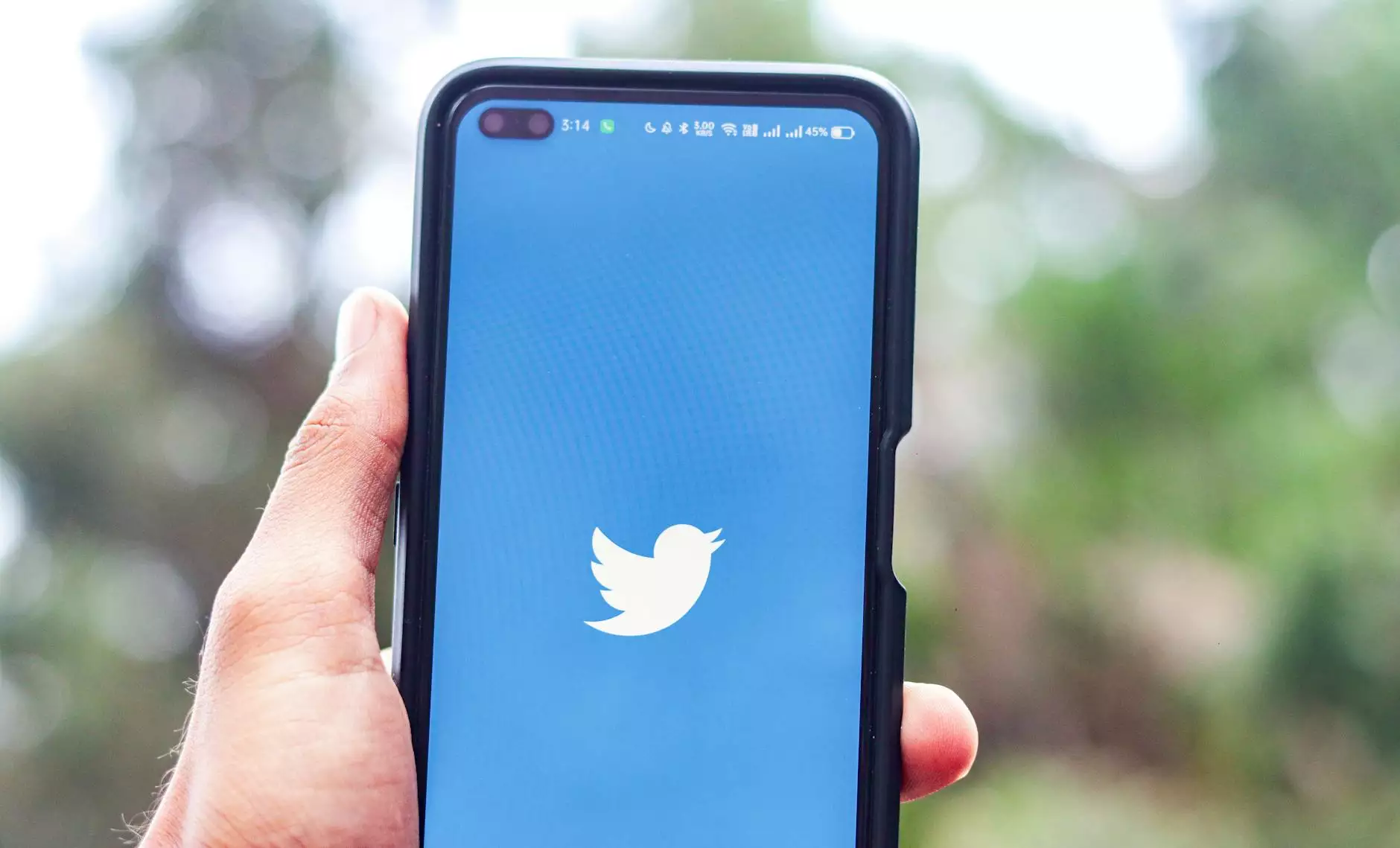 Introduction
Are you wondering how to make the most out of your Twitter presence? Look no further! Web Marketing Solutions is here to provide you with expert advice on the perfect length for a tweet. In this comprehensive guide, we will explore the optimal character count, hashtags, and ideal content strategies to boost your engagement on this powerful social media platform.
The Importance of Twitter in Digital Marketing
Twitter has become an integral part of any successful digital marketing strategy. With millions of active users and countless opportunities to connect with your target audience, it's crucial to understand how to craft compelling tweets that resonate with your followers. The length and content of your tweets play a vital role in capturing attention, stimulating engagement, and generating leads.
Finding the Optimal Character Count
One of the most frequently asked questions about tweet optimization is the ideal character count. While the platform allows for a maximum of 280 characters per tweet, studies have shown that shorter tweets tend to perform better in terms of engagement.
It's generally recommended to keep your tweets between 71-100 characters. This sweet spot allows for maximum impact and encourages users to retweet or engage with your content. However, don't be afraid to experiment and test different lengths to see what works best for your unique audience.
The Power of Hashtags
Hashtags are an essential component of Twitter marketing. By using relevant and popular hashtags, you can expand your reach and connect with users who are interested in your niche or industry.
When it comes to optimizing your tweets, it's advisable to include 1-2 targeted hashtags. These hashtags should be specific to your content and align with your overall digital marketing goals. Additionally, do your research to identify popular hashtags that are relevant to your industry, ensuring your tweets reach a broader audience.
Crafting Engaging and Relevant Content
While character count and hashtags are crucial, the quality of your content should never be compromised. To truly engage your audience and stand out from the competition, focus on crafting tweets that are informative, entertaining, and visually appealing.
Consider incorporating images, GIFs, or videos to capture attention and increase user engagement. Keep your content concise, emphasizing key messages that deliver value to your followers. Align your tweets with current trends, industry news, or thought-provoking questions to encourage interaction and boost your social media presence.
Optimizing Your Tweet Strategy
Now that you understand the importance of character count, hashtags, and content, it's time to develop an optimized tweet strategy. Here are some actionable tips to help you get started:
Perform thorough audience research to understand their preferences and interests.
Monitor current trends and industry news to ensure your tweets are timely and relevant.
Utilize social media management tools to schedule tweets at the optimal times for maximum visibility.
Engage with your followers by responding to comments, retweeting relevant content, and participating in Twitter chats.
Analyze your tweet performance using analytics tools and adjust your strategy accordingly.
Stay Ahead of the Competition
In today's digital landscape, it's crucial to stay ahead of the competition and continuously refine your digital marketing strategies. By understanding the ideal length for a tweet and implementing effective content optimization techniques, you can elevate your brand's Twitter presence and drive meaningful engagement with your target audience.
Web Marketing Solutions is your trusted partner in achieving digital marketing success. Contact us today to learn more about our comprehensive range of services tailored to your business needs!