Web Designer Palm Beach, Gardens, Jupiter
Oct 1, 2019
Blog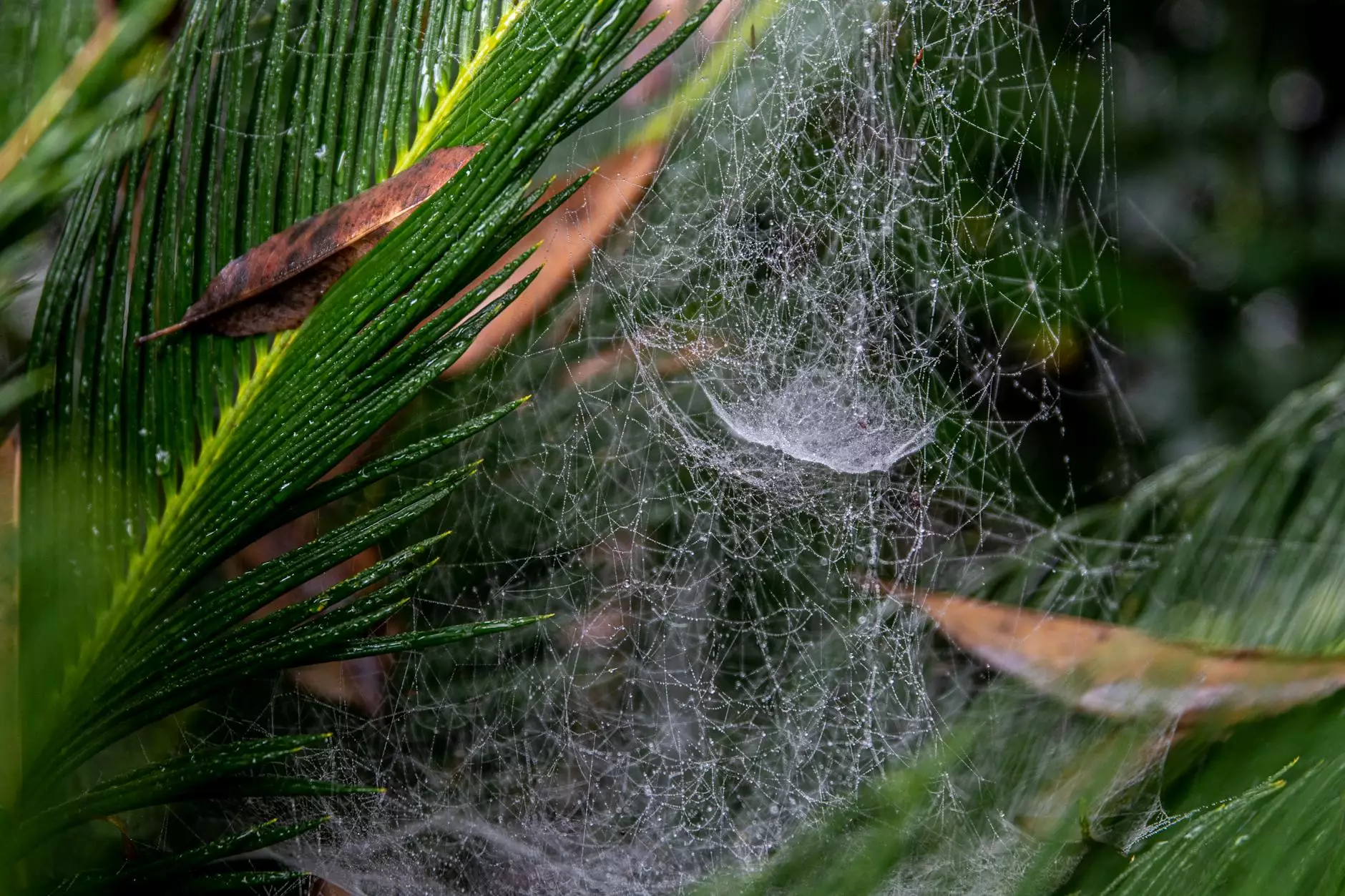 Why Choose Web Marketing Solutions?
When it comes to finding a reliable web designer in Palm Beach, Gardens, or Jupiter, Web Marketing Solutions is the name you can trust. Our team of highly skilled web designers has years of experience in creating visually appealing and functional websites that leave a lasting impression on your visitors.
We understand that your website reflects your brand's identity, and it plays a crucial role in attracting and converting potential customers. That's why we go above and beyond to deliver tailor-made web design solutions that align with your business goals.
Comprehensive Web Design Services
At Web Marketing Solutions, we offer a wide range of web design services to cater to the specific needs of businesses in Palm Beach, Gardens, and Jupiter. Whether you need a brand new website or want to revamp your existing one, our team has got you covered.
Responsive Design
In today's mobile-driven world, having a responsive website is essential. Our web designers specialize in creating mobile-friendly websites that provide an optimal viewing experience across all devices, including smartphones, tablets, and desktops. By ensuring your website looks and functions flawlessly on any screen size, we help you reach a wider audience and improve user engagement.
Custom Design
We believe in the power of uniqueness. Our talented designers work closely with you to understand your brand's vision and preferences. We then translate that into a stunning website design that captures your brand's essence and sets you apart from your competitors. From color schemes to typography and layout, every element is carefully crafted to create a cohesive and visually appealing website.
E-commerce Solutions
If you're looking to sell products or services online, we can help you build an effective e-commerce website. Our team has extensive experience in developing secure and user-friendly online stores that maximize conversions. We integrate secure payment gateways, streamline the checkout process, and optimize your product pages to ensure a smooth shopping experience for your customers.
Delivering Results through SEO-friendly Web Design
At Web Marketing Solutions, we understand the importance of search engine optimization (SEO) in driving organic traffic to your website. That's why our web design solutions are SEO-friendly right from the start.
Our expert web designers follow best practices to optimize your website's structure, meta tags, headings, and content organization. We conduct extensive keyword research to identify the most relevant search terms for your business, and then strategically incorporate them into your website's content to improve its visibility on search engine result pages.
Keyword Research and Implementation
Our team spends time researching industry-specific keywords that have high search volumes and relevance to your target audience. By using these keywords naturally throughout your website's content, we help search engines understand the relevance of your website and improve its ranking for desired search terms.
Content Organization and Structure
Having a well-organized website structure not only enhances the user experience but also allows search engines to crawl and index your pages more efficiently. Our web designers pay careful attention to your website's navigation, internal linking, and URL structure to ensure smooth navigation for both users and search engines.
Mobile Optimization
In recent years, mobile search has surpassed desktop search, making mobile optimization a crucial factor in SEO. Our responsive web designs guarantee seamless user experiences across devices, which can lead to better search engine rankings. We optimize page loading speed, improve mobile usability, and ensure your website meets Google's mobile-friendly criteria.
Creating Engaging Web Content
Web design goes hand in hand with compelling content. At Web Marketing Solutions, we understand that high-quality content is paramount in engaging your audience and driving conversions. Our web design services encompass effective content strategies that captivate visitors and encourage them to take desirable actions.
Copywriting and Messaging
Our skilled copywriters craft persuasive and impactful messages that represent your brand's voice and values. Through compelling storytelling and persuasive copy, we create a connection with your target audience and communicate your unique selling propositions (USPs) effectively.
Visual Media Integration
A picture is worth a thousand words, and integrating relevant visual media on your website can leave a lasting impression on your visitors. Our web designers seamlessly incorporate images, videos, infographics, and other visual elements to enhance your content and convey messages more effectively.
Blog and Content Marketing
To establish thought leadership and engage your audience, we can help you implement a blog strategy. Our content marketing experts create informative and valuable blog posts that showcase your expertise, answer common questions, and provide insights into your industry. By consistently publishing high-quality content, you can generate organic traffic, build trust, and increase conversions.
Get Started with Web Marketing Solutions Today
Don't miss out on the benefits of a professionally designed website. Contact Web Marketing Solutions today to discuss your web design needs and take your online presence to new heights.
With our extensive experience, dedication to quality, and proven track record, we are confident that we can create a web design solution that surpasses your expectations and helps you outrank your competitors in Palm Beach, Gardens, and Jupiter.