Business Card Printer West Palm Beach
Dec 14, 2020
Blog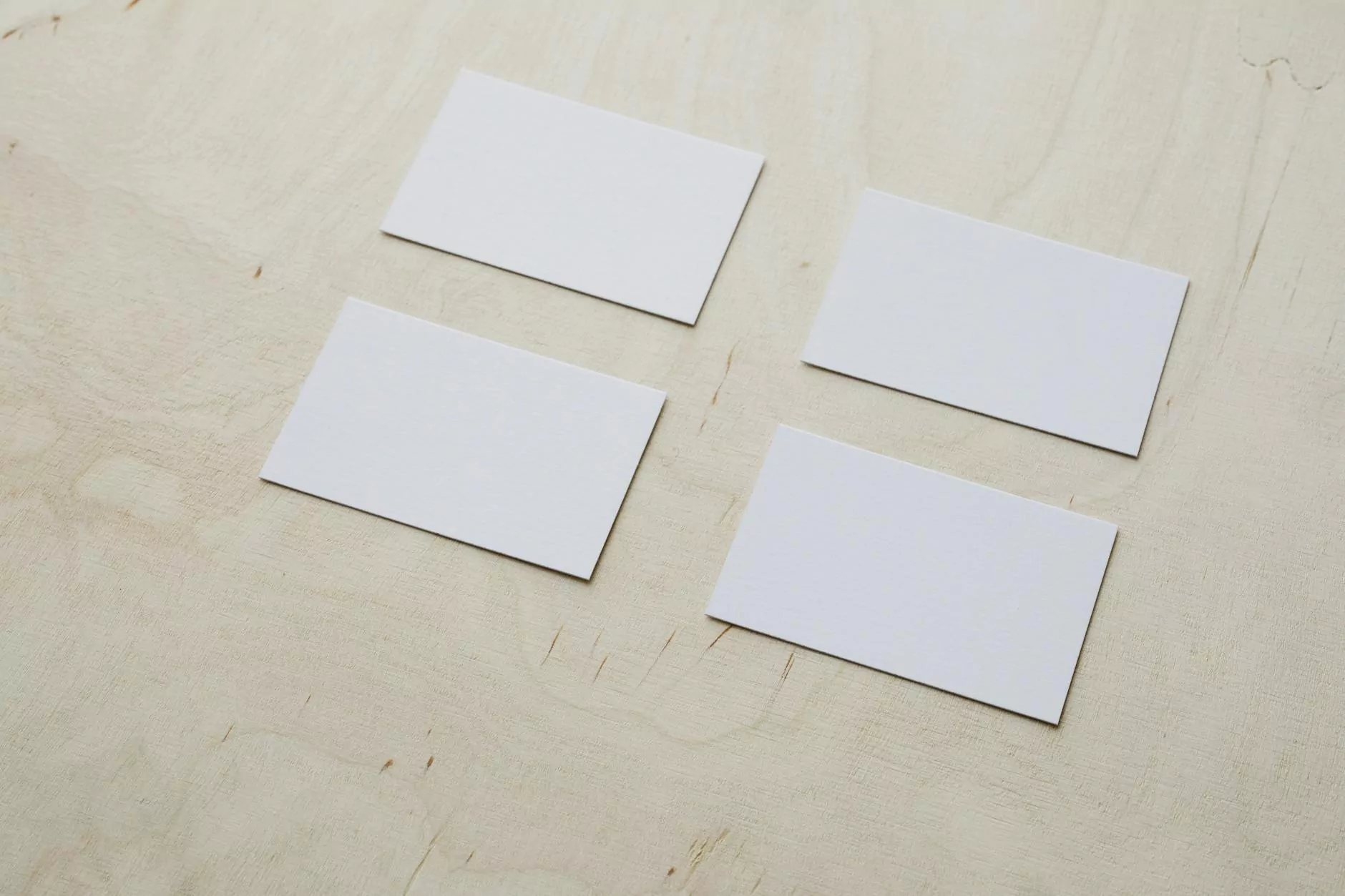 Web Marketing Solutions: Your Trusted Source for High-Quality Business Cards
Welcome to Web Marketing Solutions, your one-stop solution for all your digital marketing needs in West Palm Beach. As a prominent provider of business and consumer services in the field of digital marketing, we understand the importance of a well-designed business card to leave a lasting impression on your clients and business associates.
Why Choose Web Marketing Solutions for Your Business Card Printing Needs?
Superior Quality Printing
At Web Marketing Solutions, we take pride in delivering business cards of unparalleled quality. Our state-of-the-art printing technology ensures that every detail of your design is reproduced with utmost precision. We use premium materials, vibrant inks, and a variety of finishes to make your business cards stand out in the crowd.
Extensive Customization Options
No two businesses are the same, and neither should their business cards be. With Web Marketing Solutions, you have the freedom to fully customize your business cards according to your unique branding requirements. Choose from a wide range of paper stocks, sizes, shapes, and finishes to create a card that perfectly represents your business.
Professional Design Assistance
Designing an effective business card involves more than just choosing colors and fonts. Our team of experienced designers at Web Marketing Solutions is here to help you create a design that not only looks visually appealing but also effectively communicates your brand message. We understand the importance of incorporating your logo, contact information, and other essential details in a way that captures attention and drives engagement.
Fast Turnaround Time
We understand that time is of the essence when it comes to your business. That's why we strive to provide prompt and efficient services. Our streamlined production process allows us to deliver your business cards within tight deadlines, without compromising on quality. With Web Marketing Solutions, you can rest assured that your cards will be ready when you need them.
Stand Above the Competition with Custom Business Cards
In today's competitive business landscape, it's essential to make a memorable first impression. A well-designed business card can significantly enhance your professional image and set you apart from the competition. At Web Marketing Solutions, we understand the power of a well-executed business card in building trust and credibility with your target audience.
The Benefits of Investing in Professional Business Cards
1. Networking Power
Business cards serve as powerful networking tools that allow you to effortlessly share your contact information with potential clients, partners, and industry professionals. They are tangible reminders of your business and can facilitate meaningful connections, even in today's digital age. Handing out a well-crafted business card shows that you take your business seriously and are dedicated to making lasting connections.
2. Branding Opportunities
Your business card is an extension of your brand identity. It's an opportunity to showcase your logo, colors, and unique selling proposition. By aligning your business card design with your overall branding strategy, you reinforce brand recognition and build brand consistency. Consistent branding across all touchpoints helps establish trust and fosters a sense of professionalism.
3. High-Quality Impression
A professionally designed and printed business card sends a message of quality and attention to detail. It demonstrates that you're invested in your business and the experience you provide to your clients. People are more likely to remember and trust a business that presents itself in a polished and professional manner. Your business card is a representation of your commitment to excellence.
4. Increased Credibility
When networking or attending business meetings, it's important to establish credibility. A professional business card showcases your professionalism, expertise, and legitimacy. It conveys that you are a serious player in your industry and gives potential clients or partners the confidence to connect with you. A well-designed business card can be the deciding factor in whether someone chooses to engage with your business or not.
Contact Us for Exceptional Business Card Printing in West Palm Beach
Are you looking for a reliable business card printer in West Palm Beach? Look no further than Web Marketing Solutions. We are dedicated to delivering exceptional results that exceed your expectations. Contact our friendly team today and let us help you create professional business cards that make a lasting impression!
Contact Information:
Web Marketing Solutions
Address: 123 Main Street, West Palm Beach, FL 12345
Phone: 123-456-7890
Email: [email protected]