Direct Mail - EDDM Postcards
May 6, 2019
Blog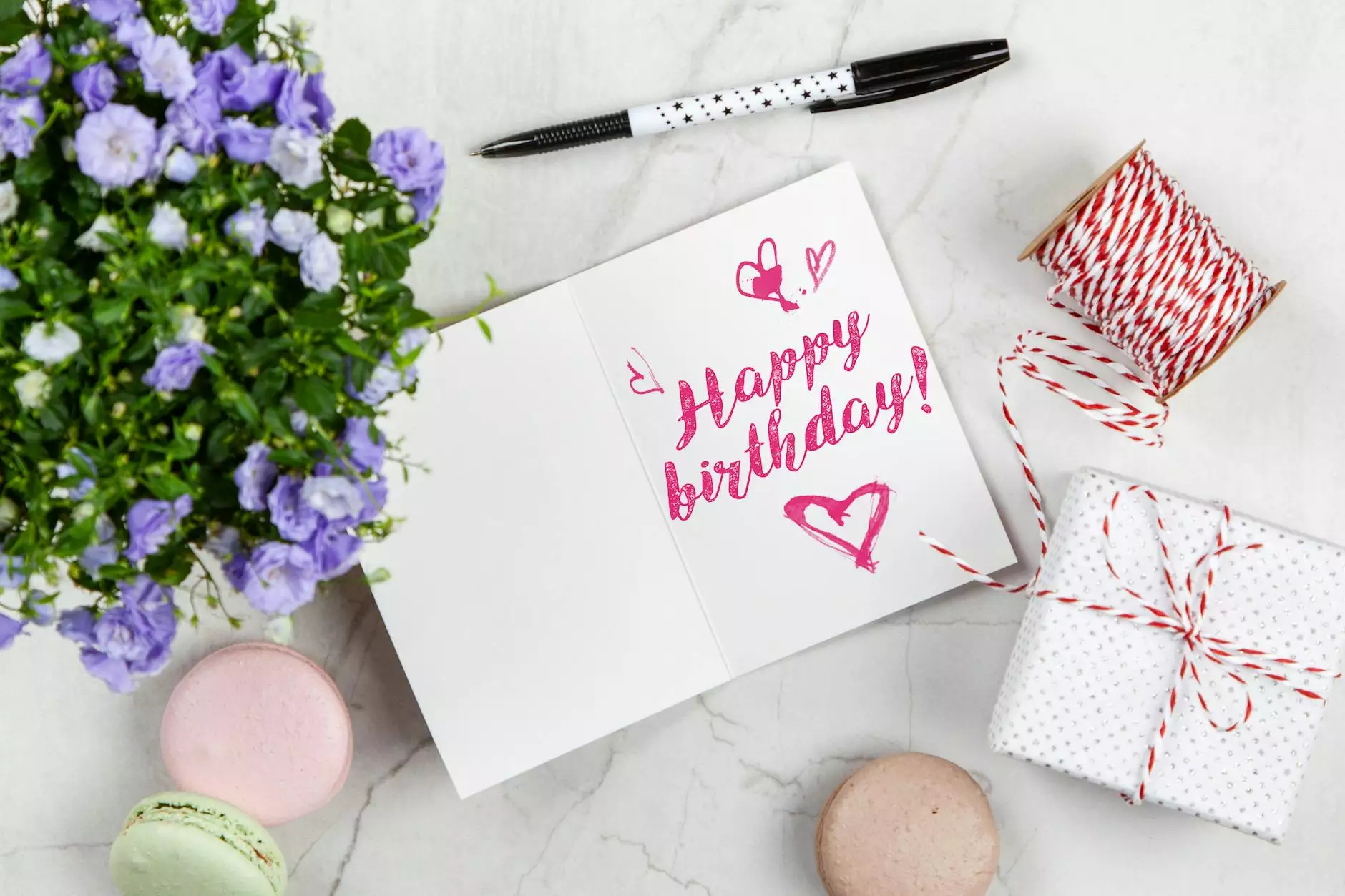 Effective Direct Mail Campaigns for Business Growth
Web Marketing Solutions, a leading provider of digital marketing services, brings you an exceptional direct mail solution - EDDM postcards. We understand the power of targeted marketing and the impact it can have on businesses of all sizes. By leveraging our expertise in direct mail campaigns, you can effectively reach your target audience, spark their interest, and drive business growth like never before.
Why Choose EDDM Postcards?
With Web Marketing Solutions' EDDM postcards, you can tap into the potential of direct mail marketing without the hassle of traditional mailing lists. Every Door Direct Mail (EDDM) allows you to target specific neighborhoods, ensuring your message is delivered directly to potential customers who are most likely to respond positively to your offer.
1. Wide Local Coverage: EDDM allows you to saturate an entire neighborhood or specific target areas with your postcards, maximizing your reach and ensuring your brand message is seen by a large number of potential customers within your local market.
2. Cost-Effective Marketing: EDDM postcards eliminate the need for purchasing mailing lists or addressing individual envelopes. This cost-effective approach enables you to reach a broad audience at a fraction of the cost compared to traditional direct mail campaigns.
3. High Impact Design: Our expert design team will craft visually appealing postcards that capture the essence of your brand and deliver your message in a compelling manner. By combining eye-catching graphics with persuasive copy, we ensure your postcards make a lasting impression that drives action.
Comprehensive Direct Mail Services
At Web Marketing Solutions, we provide a comprehensive range of direct mail services tailored to meet your specific marketing goals:
Strategic Planning: We work closely with you to understand your target audience, goals, and budget to develop a strategic direct mail plan that aligns with your overall marketing strategy.
Design and Copywriting: Our talented team of designers and copywriters collaborate to create visually appealing postcard designs with compelling copy that resonates with your target audience.
Printing and Mailing: We handle the entire printing and mailing process, ensuring your EDDM postcards are professionally produced and delivered on time.
Tracking and Analytics: Our advanced tracking and analytics tools enable you to measure the success of your direct mail campaigns, providing valuable insights that help fine-tune future marketing efforts.
Benefits of Direct Mail Marketing with Web Marketing Solutions
Partnering with Web Marketing Solutions for your direct mail needs offers numerous benefits:
Targeted Reach: Reach the right audience at the right time by utilizing our expertise in targeting specific neighborhoods with EDDM postcards, ensuring your message lands in the hands of potential customers who are most likely to convert.
Increased Brand Awareness: Direct mail campaigns allow you to reinforce your brand message and increase visibility. By creating impactful postcards, you can leave a lasting impression on recipients, increasing brand recall and recognition.
Higher Response Rate: With a well-crafted direct mail campaign, you can achieve higher response rates compared to other forms of advertising. Personalized postcards have a tangible appeal that grabs the attention of recipients, encouraging them to take action and engage with your business.
Measurable Results: Our tracking and analytics tools provide valuable data on the success of your direct mail campaigns. Gain insights into customer behavior, response rates, and ROI, allowing you to make data-driven decisions for future marketing strategies.
Unlock the Power of Direct Mail with Web Marketing Solutions
Web Marketing Solutions is your trusted partner in driving business growth through effective direct mail campaigns. Stand out from the competition, connect with your target audience, and achieve tangible results with our EDDM postcards. Contact us today to discuss your direct mail marketing needs and start making a lasting impression.