Five Reasons It's Great to Work for a Faith-Based Company
Sep 11, 2022
Blog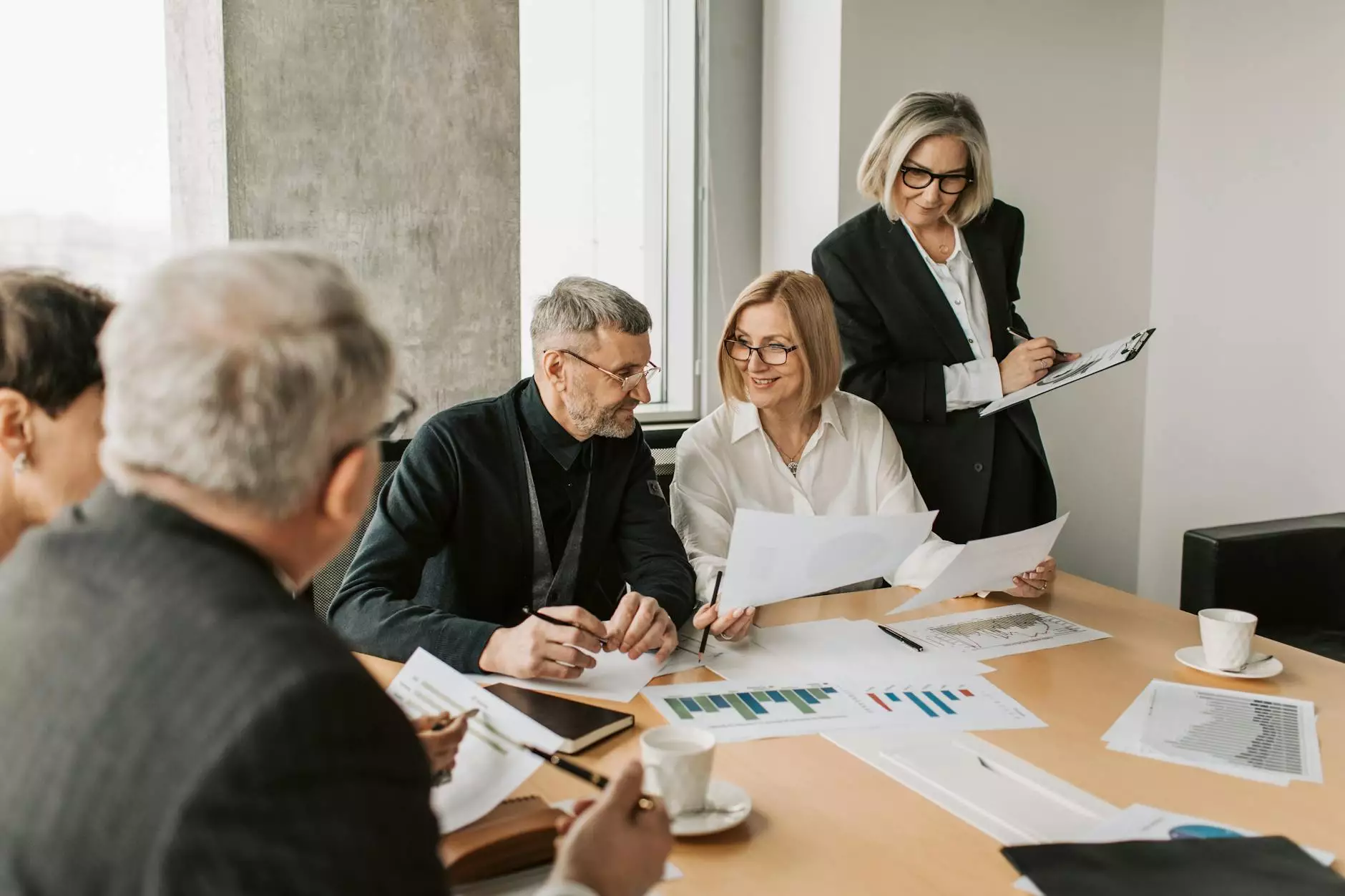 Welcome to Web Marketing Solutions, a premier digital marketing agency in the business and consumer services industry. We take pride in our faith-based approach, which sets us apart from other companies. In this article, we highlight five compelling reasons why working for a faith-based company like ours can be a truly fulfilling and rewarding experience.
1. Shared Values and Purpose
When you join a faith-based company like Web Marketing Solutions, you become part of a team united by shared values and a common purpose. Our commitment to integrity, honesty, and compassion permeates every aspect of our work. Our employees are driven by a sense of purpose, knowing that their contributions are not just for personal gain but also for the greater good.
At Web Marketing Solutions, we prioritize creating a positive and inclusive work environment where everyone feels supported and valued. Our team members are encouraged to bring their authentic selves to work, and the strong values that form the foundation of our faith-based company foster a culture of respect, trust, and collaboration.
2. Meaningful Work and Impact
One of the most fulfilling aspects of working for a faith-based company is the opportunity to engage in meaningful work that has a positive impact on people's lives. At Web Marketing Solutions, we are passionate about helping businesses succeed and connecting them with their target audience.
As a digital marketing agency, we embrace ethical practices and strive to make a difference in the online world. Our team members are empowered to create impactful campaigns that align with our clients' values, ensuring that we contribute to the overall betterment of society. The sense of purpose that comes from making a tangible impact on businesses and individuals is truly rewarding.
3. Supportive Community and Belonging
When you work for a faith-based company like Web Marketing Solutions, you become part of a supportive community that extends beyond the workplace. We believe in fostering a sense of belonging by encouraging open communication, empathy, and collaboration among our team members.
Our faith-based approach promotes the importance of building strong relationships and supporting one another. We understand that personal growth and professional development go hand in hand, and we provide opportunities for our employees to enhance their skills, knowledge, and spirituality. Through team-building activities, mentoring programs, and regular gatherings, we create a community where everyone feels valued and supported.
4. Ethical and Values-Driven Business Practices
At Web Marketing Solutions, our faith-based foundation guides us in every business decision we make. We are committed to conducting ourselves with the utmost integrity, ensuring that our actions align with our core values. Our belief in ethical and values-driven business practices influences our interactions with clients, partners, and stakeholders.
By working for a faith-based company, you can trust that your contributions will be part of a larger mission to create a positive impact in the world. Our commitment to honesty, transparency, and fairness provides a solid foundation for our business practices, fostering long-term relationships based on trust and respect.
5. Personal and Professional Growth
Working for a faith-based company offers countless opportunities for personal and professional growth. At Web Marketing Solutions, we empower our employees to continuously expand their knowledge and skills by providing access to resources, training programs, and mentorship.
We believe that holistic growth, encompassing spiritual, emotional, and professional aspects, is vital for individuals to thrive. Through our faith-based initiatives and supportive work environment, we encourage self-reflection, personal development, and a strong work-life balance. By investing in the growth and well-being of our employees, we create a dynamic workforce capable of bringing positive change to our industry.
Join our faith-based community at Web Marketing Solutions and discover the incredible benefits of working for a company that values your skills, fosters personal growth, and makes a meaningful impact. Experience the difference of being part of a team driven by shared values, purpose, and support. Together, let's make a positive change in the digital marketing world.