Create Your Own QR Code in 5 Easy Steps
Feb 11, 2019
Blog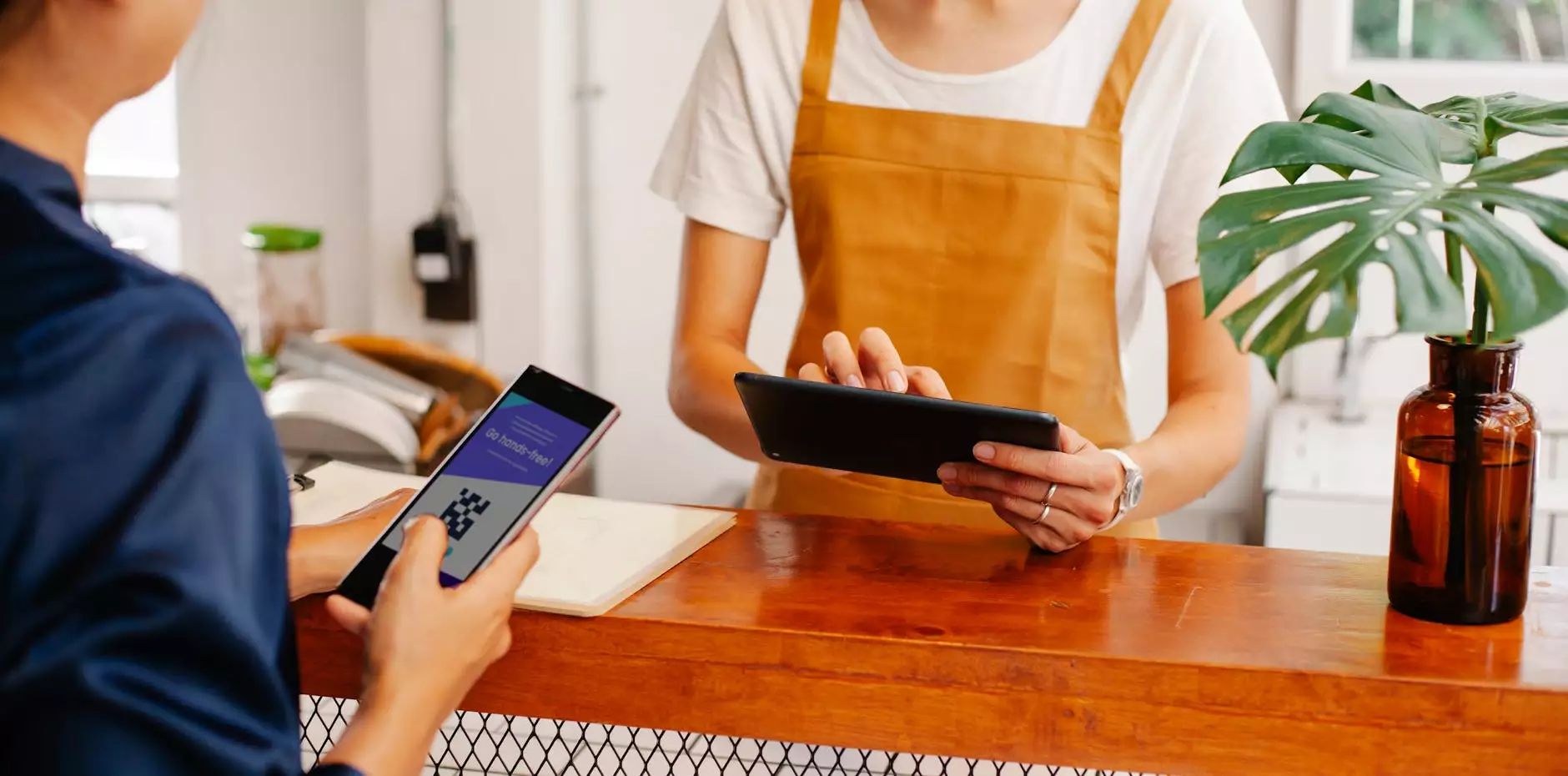 Introduction
Welcome to Web Marketing Solutions, your trusted source for all things digital marketing. In today's fast-paced and technologically driven world, QR codes have become an integral part of marketing strategies. With our comprehensive guide, you can learn how to create your own QR code in just five easy steps and unlock new possibilities for your business. Whether you're an entrepreneur or a small business owner, QR codes offer a convenient and effective way to engage with your target audience.
Step 1: Define Your Objective
Before diving into the QR code creation process, it is essential to define your objective. What is the purpose of your QR code? Are you looking to promote a specific product, drive traffic to your website, or collect customer feedback? Clearly identifying your objective will help you design a QR code that aligns with your goals and yields optimal results.
Step 2: Choose a QR Code Generator
With numerous QR code generators available online, finding the right one can be overwhelming. At Web Marketing Solutions, we recommend using our own user-friendly QR code generator tool. It simplifies the process and empowers you to customize your QR code effortlessly. Our tool also provides valuable tracking and analytics features, allowing you to measure the performance of your QR code campaigns. Simply visit our website and follow the intuitive instructions to generate your unique QR code. 
Step 3: Customize Your QR Code
Customization is key when it comes to creating an effective QR code. Our generator enables you to customize various elements, including colors, shapes, and patterns, to match your brand identity. You can also incorporate your company logo or add a compelling call-to-action to encourage users to scan the code. Remember, a visually appealing and well-branded QR code is more likely to attract attention and generate engagement.
Step 4: Test and Verify
After generating and customizing your QR code, it's crucial to test its functionality. Use different QR code scanning apps on various devices to ensure it works smoothly. Additionally, double-check that the linked content, such as a landing page or digital coupon, aligns with your intended objective. A seamless user experience is vital to drive conversions and enhance your digital marketing efforts.
Step 5: Strategically Deploy Your QR Code
With your customized and fully-functional QR code in hand, it's time to strategically deploy it across relevant marketing channels. Here are some effective ways to make the most of your QR code:
Print materials: Add your QR code to business cards, flyers, brochures, or packaging to engage offline customers.
Email marketing: Include the QR code in your newsletters or promotional emails to drive traffic to specific landing pages.
Social media: Share the QR code on your social media platforms and encourage followers to scan for exclusive offers or additional content.
Events and tradeshows: Display your QR code at events or tradeshows to provide attendees with instant access to information or special discounts.
Conclusion
Congratulations! You have successfully learned how to create your own QR code in just five easy steps. By leveraging the power of QR codes, you can elevate your business and consumer services to new heights. Remember to track the performance of your QR code campaigns using our analytics tool, and make necessary adjustments to maximize results. At Web Marketing Solutions, we are committed to helping businesses thrive in the digital landscape. Stay ahead of the curve by implementing QR codes as part of your comprehensive marketing strategy.